October 11, 2021 | Categories:
No one wants to talk about death or cremation services Morton Grove, IL, especially at a young age, but it's an inevitable reality of nature. The ongoing pandemic has made many people witness how difficult it can be for the bereaved to arrange the funeral arrangements of a loved one who died unexpectedly.
Now, more and more people are considering having their final arrangements ready when the time comes. It's going to save your family from the added burden of handling the funeral processes at a time when they're overwhelmed by the loss.
Here's how you take care of everything in advance to help the people you love.
Sort Out Your Documentation
A funeral comes with a lot of paperwork that needed to be filled up by the bereaved. If you're thinking about settling your end-of-life affairs, consider setting your paperwork in order. It includes everything from your bank accounts, credit cards, and insurances to your mortgages, property, and real estate.
Also, prepare the legal documentation of your wishes and how to transfer your property to the family members. Many people designate close kin or a lawyer as their power of attorney who is responsible for carrying out the last wishes.
Decide Your Final Wishes
Take your time to decide what type of final arrangements you want at your funeral. The best thing about preplanning is you have ample time to consider various options and select the ones that reflect your life and personality.
Start from finalizing whether you want a burial or cremation service and then, jot down the special services you want in your final celebration. Don't forget to write down your wishes and keep the document in a safe place for the family to find it easily when the time comes.
Shop for Services
You have all the time in the world to hit the local market and shop for your services. Contact different funeral homes, explain your wishes and the services you want and narrow down the ones that fit your needs.
Many funeral homes offer the services of advance bookings which means you can pay a part of the total costs and book them for your final services. Similarly, you can buy individual services from the market such as a casket, flowers, catering, and more, instead of buying a whole funeral package from the funeral home.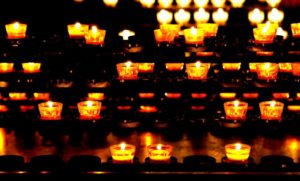 Start Saving or Get Insured
Estimate the total cost of the funeral including the inflation factor and start saving to save your family from financial burden. If possible, prepay for all the services if the funeral home offers this service. Else, get life insurance to cover the costs of your funeral.
Talk to Your Loved Ones
That is the most difficult part of preplanning. Muster up the courage and talk to your immediate family members about your will or final wishes. Let them know about your wishes and desires and how you want them to honor your memory when you die. Tell them that the cremation services Morton Grove, IL, are planned.
---