April 24, 2023 | Categories:
Cremation services Evanston, IL, and losing a loved one can shake your world in unimaginable ways. It's like losing a support system and you have to rethink every single aspect of your life. But one common question that perturbs many people is "what to do next" once the final services of the departed soul have been concluded.
Is there anything you can do more to honor the loved one or should you just try to move on? Psychologists and grief counselors argue that honoring the life of that loved one can bring solace and comfort to the grieving person. Also, it shows your unconditional love for the deceased.
Here are five meaningful ways you can honor a loved one upon their passing.
1. Make a Donation in Their Name
Nothing is better than giving back to the community that has made you what you are today. Many people love to donate to a favored cause of the deceased as a practical way of honoring their memory.
Now, you can donate to their favorite charity, orphanage, or any organization working for the betterment of the community. If your resources allow, don't hesitate to establish a grant in their name. After all, what's more, comforting than helping a needy get a level playing field to excel in life?
Many communities have foundations that can help establish and manage such grants and scholarships. This is also a great way to keep the name of a loved one pertinent and memorable. Just contact a reliable organization and start a grant in your loved one's memory.
2. Take Part in Their Favorite Activity
If you would like to honor a loved one, decide to fully experience one of their favorite activities for some hours or a day. Maybe they would love to go on a hike on weekends or they had a thing for camping. So, what is stopping you from planning a camping trip in their honor?
Similarly, you can gather some friends and play their favorite sports. Not only this can be a fun and enjoyable activity, but it also honors the deceased loved one.
3. Finish Something They Have Started
We all want to do something special for the community. If you know of anything that the loved one has started, try to see it through.
Maybe it is refinishing a piece of antique furniture, getting that classic car up and running, or anything else. Just pitch in and finish what they started to honor their life and memory.
4. Establish an Annual Tribute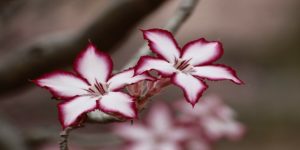 Have you thought about making an annual tradition in memory of your beloved soul? It could be anything, from an annual breakfast, lunch, or dinner to a picnic or a sports match. Any organized annual event can serve as a terrific memorial for a loved one.
And it will be even more meaningful if it's based around one of their favorite activities. It doesn't have to be expensive or somber. You are still paying your respects with celebration while getting a chance to enjoy your memories after cremation services Evanston, IL. Speak to one our staff for more information.
---